You are here

Work Stress Strategies
Work Stress Strategies
Submitted by The Participant Effect on May 16th, 2019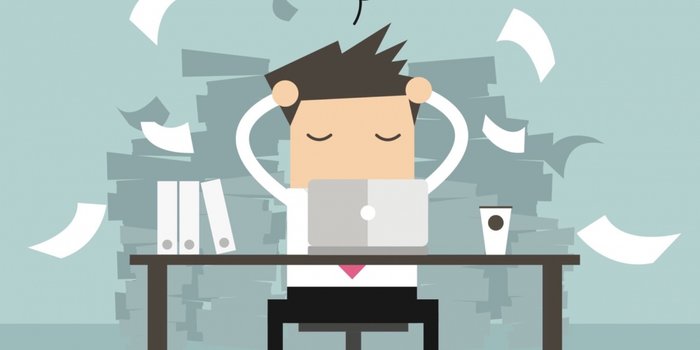 Vying for a promotion, meeting tight deadlines, navigating office politics and job insecurity. Work stress can arise from these and many other circumstances. And while some bouts may be temporary, others can have more lasting effects. Chronic stress can eventually start taking a toll on an your productivity, health and well-being.
Health-related consequences of stress include digestive problems, sleep difficulties, reduced energy, aches, pains, and other somatic complaints. Psychological repercussions can include clinical levels of depression and anxiety. And work stress can interfere with interpersonal relationships both at home and at the office.
Sometimes, unhealthy behavioral patterns can develop as a result, such as overeating, excessive drinking and smoking. Unfortunately, these suboptimal coping mechanisms can further exacerbate the negative consequences of stress, so it's important to recognize when work stress starts to significantly interfere with your life. That way, you can begin to adopt more proactive and healthy strategies to get back on track as quickly as possible.
Self-help stress management techniques including mindfulness and meditation practices, as well as breathing exercises, can be very helpful. They're easily accessible and have the added benefit of being affordable and requiring relatively little time and effort.
Self-care is also very important when dealing with work stress. Getting adequate sleep and staying active can help combat harmful long-term effects. Using a sleep tracking app can help alert you to disruptions in your sleep patterns, and even just a simple daily walk can help you unwind while providing health benefits.
Getting social support from friends and family is crucial when you're under stress. Resist the urge to isolate yourself and engage regularly with family members or colleagues outside of work. It may be helpful to consider joining a sports team, club, or volunteer organization.
Finally, try to maintain a healthy work-life balance. Remember that work is only one part of your life. Focusing on family, health, hobbies, your community and other outside interests can all be part of leading a well-rounded life and can offer much-needed perspective when you're under pressure at work.
If, however, you find that self-directed stress management techniques don't provide sufficient relief, it could be time to turn to a professional for some help. Many companies offer an employee assistance program (EAP) with access to a trained counselor who can offer work stress support. Additionally, you can inquire about the mental health coverage offered through your company-sponsored health insurance. Or, if money problems are taking center stage, consider speaking with your financial advisor to come up with an actionable plan to deal with debt, budgeting, retirement planning or any other financial issues keeping you up at night.
Remember you're not alone if you're struggling with stress in the workplace. There are many steps you can take to start managing stress more effectively, but don't wait until you're overwhelmed before seeking help. Sometimes a few small behavioral changes and a little extra support are all that's needed to get back on track and start feeling like your old self again.