You are here

I've Depleted My Emergency Fund. Now What?
I've Depleted My Emergency Fund. Now What?
Submitted by The Participant Effect on February 4th, 2021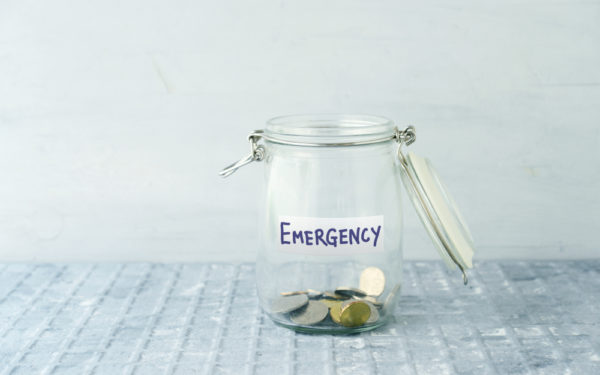 Perhaps you've lost a job, faced an illness or have been delt a family crisis that emptied out your emergency fund. What are your next steps?
Take stock of your situation. First of all, stay calm. It's much harder to make difficult decisions when you're upset. Try not to panic and seek the support of friends and family — and the advice of a financial advisor. Every situation is different, so there are no hard and fast rules that apply to everyone, but here are some general points to consider as you navigate stormy seas.
If possible, stay current with bills and try not to use credit cards to bail yourself out. And if you must use credit, use the one with the lowest interest rate and try to negotiate an even lower rate with your creditor than what you currently have.
Hit the pause button on spending. Next, enact a short-term spending freeze. No restaurants, no new clothes and no vacation. Nothing non-essential until the crisis passes and you have some money back in your emergency account. Review your budget. Go through every single line item and see what you can reduce, pause or eliminate.
Downgrade cell service, drop online subscriptions and reduce extracurricular activities for kids and yourself. Place your gym membership on hold if you can, and work out at home or outdoors. Plan your meals to lower food costs and use coupons at the grocery (and anywhere else you can). If you have services for your house, pool or lawn put them on hold and go the DIY route when possible.
Talk to your lenders and see if you can negotiate a temporary reduction in payments for your house, car and personal loans. Especially now, many banks and creditors are extending a helping hand to pandemic-impacted clients. You may be able to get a forbearance on your mortgage while you recover financially.
Earn extra money. Sell your surplus clutter to raise some emergency cash fast. If you have extra TVs, furniture, electronics, kids toys, exercise equipment or anything else, post it on letgo, eBay or Facebook Marketplace. Put your proceeds right in the bank.
Can you pick up a side hustle? Sell your writing or graphic design services on Fiverr. You might also find part-time work with one of the companies that are still performing well during COVID-19.
Avoid this if possible. Raiding your 401(k) might sound tempting right about now, but avoid this drastic course of action if you can. While briefly pausing contributions may make sense, taking out large sums can set your retirement goals back for years. And there's the opportunity cost of not remaining fully invested.
As soon as you're right side up and paying all your bills again, begin rebuilding your emergency fund — and feel proud of yourself for having prepared for the unexpected in the first place.