You are here

What is Risk Tolerance and Why Does It Matter for Your 401(k)?
What is Risk Tolerance and Why Does It Matter for Your 401(k)?
Submitted by The Participant Effect on June 11th, 2020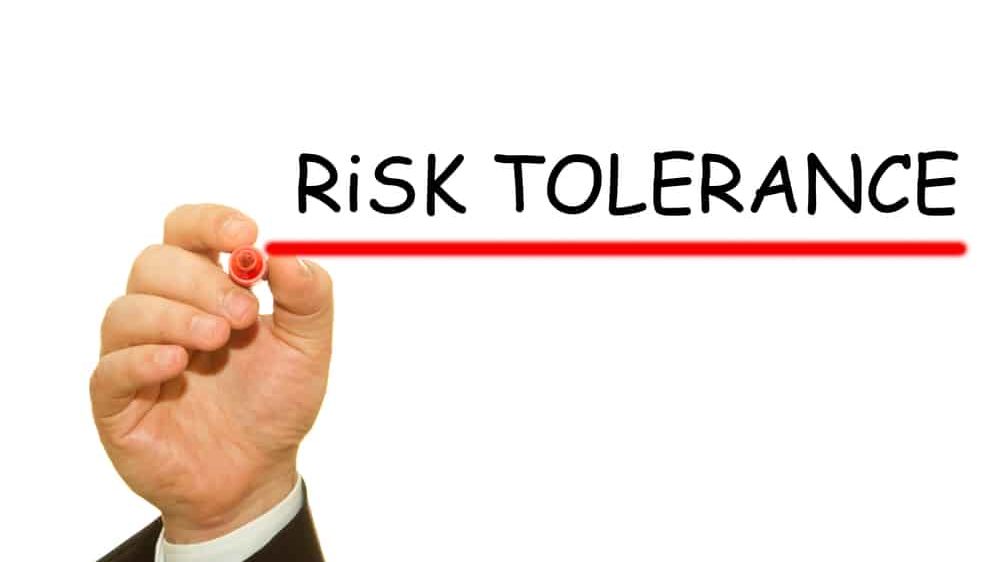 Risk tolerance is a term you may have heard about when determining your investment strategy. While you might picture activities such as rock climbing or jumping out of an airplane when you think of risk, it has a different meaning when it comes to investing.
Risk tolerance refers to how comfortable you are with volatility and periodic downturns in your investment portfolio. Investments come with a wide variety of associated risks. On the low end of the spectrum might be an FDIC-insured savings account, where you'll have the confidence of knowing exactly how much money you'll receive from a fixed interest rate — and a federally backed insurance program to protect your earnings should your bank go belly up.
At the other extreme are more speculative investments, whose value may rise and fall dramatically depending on market- and industry-specific conditions. While risk is somewhat in the eye of the beholder, many would point to things like cryptocurrency, investments in emerging markets or speculative technologies as among the riskier options available. And, of course, there's every type of investment in between.
Even within a particular class of investments, the degree of risk can vary. Bonds are a good example. Bonds are rated in terms of the likelihood that the issuer will make good on their promise of payment. Bond rating agencies such as Standard and Poor's (S&P) and Moody's evaluate the credit risk of the issuers and assign letter grades accordingly — from AAA to C or D — depending on the agency. U.S. Treasury bonds are among the highest-rated bonds, whereas junk bonds are poorly rated.
Investment volatility is a double-edged sword because the opportunity for high growth typically requires some willingness to accept the risk of significant loss. And while it's unlikely any investor would have an issue with unexpected gains, quite a few have trouble dealing with major losses. Selecting investments that are appropriate to your comfort level with the possibility of losing money from time to time is an important part of developing an individualized investment strategy.
Financial advisors often ask a number of questions to help gauge an investor's risk tolerance. The advisor might inquire whether their clients had lost sleep or had trouble coping during previous downturns. They might also ask how much money they're willing to lose for the chance to achieve high gains. Behavior such as checking investment status on a daily or weekly basis might also indicate a lower risk tolerance. You can also find useful quizzes online to help you determine what your risk factor is when it comes to your investments.
Once you've evaluated your risk tolerance, it's critical to make sure that the asset allocation of your portfolio is appropriate for that level of risk. The amount of time you have until retirement is also an important consideration to keep in mind when evaluating investment risk. Generally, the closer you are to retiring, the less risk you should take since your investments will have less time to recover from any potential losses.
Suffering significant investment losses after retirement can compromise your standard of living once you no longer have an income — and this factor may even override your own personal risk tolerance if you're an older worker making investment decisions. Younger investors, on the other hand, with more time until retirement, may have greater latitude in choosing just how risky they want their investments to be.
It's wise to sit down with your financial advisor periodically to reassess your risk tolerance and help ensure that your investments continue to be appropriately allocated for your current level of tolerable risk.