You are here

TPE Prep: Buying Your First Car
TPE Prep: Buying Your First Car
Submitted by The Participant Effect on September 11th, 2020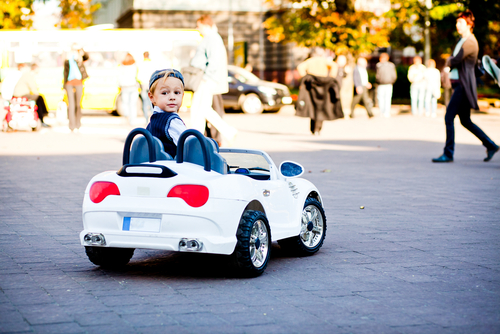 Do you want a car? Of course you do! A car allows you to go wherever you want and have fun doing it. But buying too much car — or the wrong car — can be a big budget buster you have to live with (and pay for) for years to come.
Needs and Wants
Make a list of the specific things you'll need your vehicle to do — and the features you want most — to determine what car is right for you. If your extracurricular activity is band and you play sousaphone, you'll need plenty of cargo space. If the college you're moving to is far away, and you want to drive home often, a very reliable and fuel-efficient model is probably a good idea. You may want a high-performance engine or a souped up stereo — and maybe you'll be able to get those features. But if you find you can't afford them, never sacrifice your needs for your wants.
New or Used — Which Has More Value?
The real cost of a car is not the purchase price — it's how much it costs you during the time you own it after you factor in ALL the expenses. As your math teacher might put it:
Real Cost = (Purchase Price + Maintenance/Repair Cost + Insurance + Gas) - (Eventual Selling Price)
With a new car, you get some important things like a lower breakdown risk and that awesome new car smell. New cars cost more up front, but you also get a warranty that should cover most major maintenance.
You still may get more value with a used car. The depreciation in value for new cars varies, but figure on its value dropping by about a third in year one. Depreciation is generally much less in years two and three but often rises again in year four. That's when many warranties run out and a vehicle may need tires, brakes or more serious repairs.
Research Future Expenses
Cars aren't a one-and-done expense. Luckily, there are plenty of websites and online forums with excellent information about reliability and upkeep costs for virtually every model. This is important even if you're buying new. And while you may be tired of hearing this, do your homework before you buy.
Who's Paying?
Once you're 18, you may be able to get a loan from a dealer or a bank, but it will probably be hard to qualify without an established credit history. Some alternative financing options are:
Ask a parent if they will match a portion or all of your savings.
Have a parent buy the car, and pay them back over time.
Ask a parent to take out a car loan for you to repay or to co-sign for the loan if you're over 18.
See if your parents want to buy a new ride for themselves and might consider loaning you their old vehicle until you can afford to buy your own.
Questions to consider before you buy:
1. What are the estimated yearly gas costs?
2. How much will my insurance be?
3. If new, how long is the warranty period?
4. If used, does the vehicle come with any warranty?
5. If used, will I likely have to replace the tires or make any repairs soon?
6. Where will I take my car for service?
7. How will I pay for maintenance and repairs?
8. Do I want to customize it with a new stereo, rims or other features?
Exciting Times
Buying a car, new or used, is fun. It's a big step, but don't be shy. You can do this.