You are here

Social Security and Your Retirement Plan
Social Security and Your Retirement Plan
Submitted by The Participant Effect on July 8th, 2020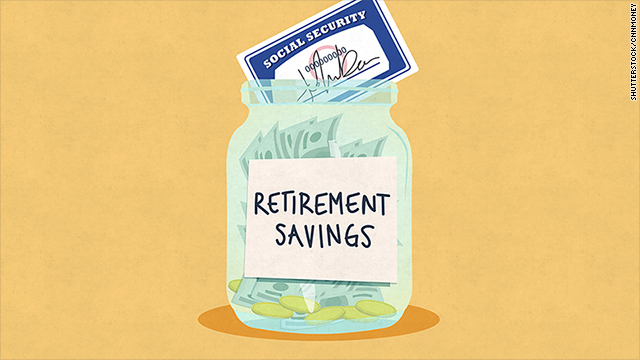 Retirement planners often refer to the "three-legged stool" of retirement income: pensions (now 401(k) funds for most workers), private savings and Social Security. As one of a trio of legs, Social Security was never meant to be the single source of support in retirement. Yet among older Americans, 21 percent of married couples and 45 percent of unmarried seniors rely on Social Security for 90 percent of their income.
Retirement planners often emphasize the first two legs because you have greater control over them. You set your household budget and decide how much you're going to put into your 401(k) and savings tools like Individual Retirement Accounts (IRAs). You don't control Social Security, which is subject to the machinations of the United States Congress. And while they don't often make big changes — the last major reform occurred in 1983 — that doesn't mean that they won't fundamentally reset the table before you retire. So far, when big changes have been made, they applied to younger workers who have time to adjust their retirement plans.
Despite the hype that Social Security is "going broke," it's actually not likely to disappear. To be sure, Social Security faces some big challenges, and it's a good bet that there will be changes in the years ahead. The Social Security Trust Fund, which covers the difference between what the program takes in in taxes and what it pays out in benefits, is projected to be depleted around 2035. If there are no structural changes to the program before then, Congress will likely either have to cut benefits or raise taxes.
So what's the role of Social Security in your personal retirement plan?
Lifestyle Choices
Thinking clearly about the kind of retirement you want is the first, and most fundamental, step. How do you envision your retirement? Traveling extensively, or spending a lot of hours with grandchildren? Do you need a new car every three years? Or will you buy a model with a reputation for longevity and keep it for ten? What about medical care? How much are you likely to need, and how do you plan on paying for it?
Your lifestyle will determine how much money you need in retirement, which in turn will influence how you structure your retirement plan. It's best if you can consider Social Security as a supplement to your own savings rather than a primary source of income.
Get an estimate of what your Social Security benefits will be when you retire from the Social Security Administration (SSA). The SSA mails an annual report to workers over age 60 who are not yet receiving benefits, but you can also check whenever you want by creating an account on the Social Security website: www.ssa.gov. Estimates are based on assumptions about how much longer you'll work, what your earnings will be and what age you'll be when you claim your benefits. The closer you are to retirement, the more accurate the estimate should be.
In 2020, the average Social Security monthly benefit paid is $1,503 a month, while the maximum is $3,011 for someone who claims benefits at full retirement age, or $3,790 at age 70. Many people need significantly more income than this to live comfortably during retirement.
Knowing the range of what Social Security can contribute — and keeping in mind the possibility of a reduction in the future — you can craft a clearer vision for your retirement and how much 401(k) and personal savings you'll need to reach your goals. If your dreams are reasonable, and you have an appropriate nest egg, Social Security can be a dependable contributor to your golden years.
When you have an idea about the kind of retirement you want to enjoy and an estimate of what Social Security will provide, make an appointment with your financial advisor. They can help you find a prudent path toward the future you've envisioned.
Sources: https://www.ssa.gov/news/press/factsheets/basicfact-alt.pdf; https://fas.org/sgp/crs/misc/RL33514.pdf; https://www.aarp.org/retirement/social-security/questions-answers/maximum-ss-benefit/; https://www.ssa.gov/oact/cola/examplemax.html