You are here

Is a Roth 401(k) Right for You?
Is a Roth 401(k) Right for You?
Submitted by The Participant Effect on September 30th, 2020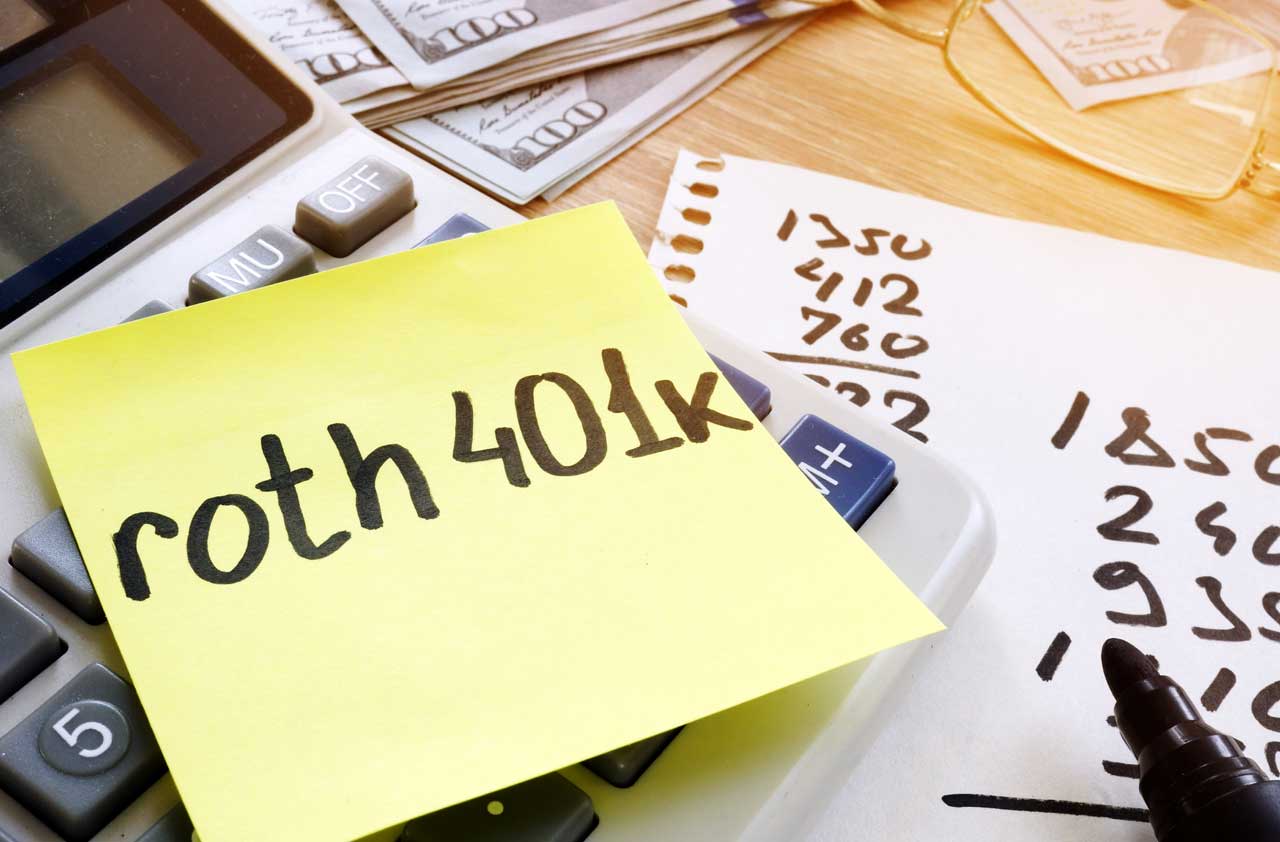 You may know about Roth IRAs, but did you know that many employers now give retirement plan participants a Roth 401(k) option? Both traditional and Roth 401(k)s offer significant tax benefits for investors, but those benefits differ in ways that are important for you to understand.
Traditional Values
Traditional 401(k)s are funded with pre-tax dollars. Your contributions go in before they're taxed, and this tax deduction, in turn, lowers your taxable income, giving you an immediate tax benefit. Then those contributions grow tax free. Because you don't pay tax on contributions — and won't pay tax on investment gains while they accrue — you'll have a potentially larger investment amount from which to generate returns.
When you withdraw 401(k) funds at retirement, you'll pay tax on those distributions according to your tax bracket at that time. Hopefully, you'll have a lower tax rate once you're done working, resulting in lower overall taxes on the retirement savings you withdraw.
The CARES Act has raised the age at which you must begin taking Required Minimum Distributions (RMDs). Now, you must begin taking money out of a traditional — and a Roth 401(k) — by the time you're 72 (if your reach age 70½ in 2020 or later), although if you are still working for the company who sponsors your 401(k), you may be exempt. The total account balance and your age determine the amount of your RMD.
Roths Rock — For Some
Unlike a traditional 401(k), a Roth 401(k) is funded with post-tax dollars. That means you won't pay any additional tax on it upon withdrawal. Roth 401(k)s also grow tax free. If you anticipate that your tax rate will be higher after retirement, a Roth 401(k) may make sense for you. You pay tax on the money at today's lower rate, and withdraw it, along with the investment gains, tax-free instead of facing a higher tax rate down the line.
Roths may also work particularly well for younger workers, who are usually in a lower tax bracket now than later in their careers. They may not be able to make large contributions, but they probably have many years in front of them before retirement, so the compounding of investment returns, tax free, can add up to a substantial sum in 20 or 30 years. A Roth 401(k) account can accept direct contributions and Roth conversions, which transfer funds from other qualified retirement accounts.
Tax Trap
Be aware that, if you do convert an existing traditional 401(k) to a Roth 401(k), you'll owe tax on the converted amount. So, if you have a substantial amount of money in that account, the conversion could trigger a high tax bill, which is why it's important to do your homework and consult with an expert before you make a move.
To learn more about a Roth 401(k) and how it's tax advantages might fit into your retirement plan, make an appointment to speak with your financial advisor.
Sources
https://www.irs.gov/retirement-plans/retirement-plans-faqs-regarding-required-minimum-distributions
https://www.forbes.com/sites/bobcarlson/2020/04/24/answers-to-the-most-asked-questions-about-the-cares-act-and-rmds/#2da4d7c67ba7
https://www.investopedia.com/terms/r/rothira.asp
https://www.kiplinger.com/article/taxes/t001-c032-s014-taxes-on-a-roth-ira-conversion-from-a-401k.html