You are here

Retiring Soon? You Need to Be Doing These 7 Things Now
Retiring Soon? You Need to Be Doing These 7 Things Now
Submitted by The Participant Effect on February 13th, 2019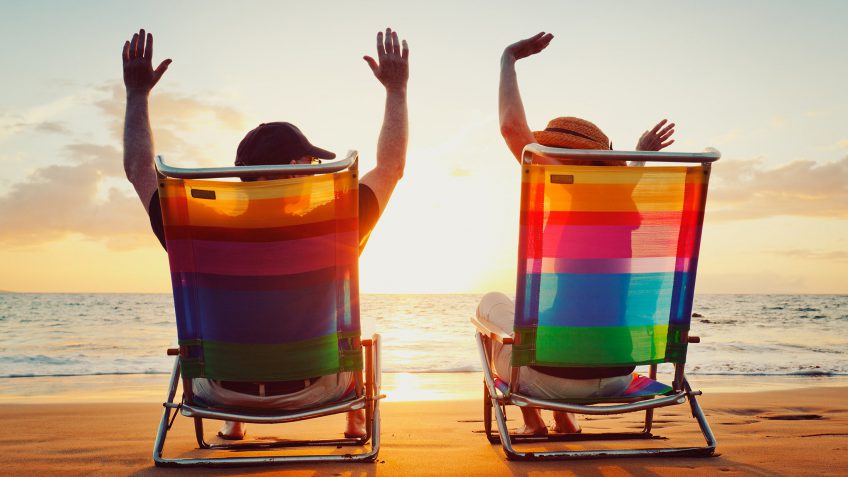 Are you in the final countdown to retirement? Congratulations! This can be an amazing time full of new opportunities. Put yourself in the best position possible for your next adventure with these seven retirement readiness tips.
1. Revamp your budget. If you're retiring soon, some expenses will likely go up — like medical and travel. But others will probably go down. You may not need to spend as much on clothes for work, and you may not even need a second car if you're married. If you're going to lose employee-sponsored health insurance and are not yet Medicare eligible, you'll have to budget for purchasing insurance privately or buying it through one of the Affordable Care Act exchanges. And while you may have hoped to have all your debt paid off before retirement, unfortunately for many this is not the case. But you should at least audit all your debt including: mortgages, home equity lines of credit, cars, credit cards and other loans. That way you can budget for those expenses during retirement. Or you may decide to work a few more years part time to help expedite that process.
2. Know Your Tax Strategy. Your taxes may change dramatically once you stop working, and different sources of income may be taxed at different rates. For example, IRA or 401(k) plan withdrawals are taxed as ordinary income, but for Roth IRAs or Roth 401(k) plans, withdrawals can be tax free. You may be subject to capital gains if you withdraw from a taxable investment account and required minimum distributions may push you into a different tax bracket once you reach age 70½. Consult your tax advisor to know what you can expect in your particular situation.
3. Have a Social Security Plan. Your benefits will be reduced if you start taking Social Security before your full retirement age, which is probably about 66 to 67 depending on when you were born. If you wait, your checks will be higher. Determining exactly when to opt in can be a complicated decision that would also benefit from an open discussion with your financial advisor. Taking benefits early can affect how much you can earn without your Social Security benefits being reduced. Many people don't realize that a large portion of their benefits may also be taxable.
4. Get a handle on Medicare. What you'll end up paying for your Medicare benefits depends on several factors, including your income. Medicare is a complicated program and you don't want to be figuring it all out at the last minute, so now is a good time to do your homework and speak to your financial and/or Medicare advisor. According to research from Fidelity Investments, the average 65-year-old couple will spend more than a quarter million dollars for health care over the rest of their lives. Having Medicare and the right supplemental insurance is critical in planning for this phase of your life.
5. Finish your estate plan. If you haven't already, take care of your will, durable power of attorney, healthcare power of attorney, and/or advanced directives. Other documents such as a trust, guardianship designation or letter of intent may also be appropriate. Consult an estate planning lawyer regarding your specific needs.
6. Reassess investments. Hopefully you've been keeping a watchful eye all along, but if not, it's especially important to reevaluate your allocations before retiring. Your portfolio may not have time to recover from a serious market downturn. Check risk in all your retirement accounts. Make sure your market exposure is appropriate given your age and risk tolerance.
7. Plan your free time. You're retiring soon and that means your life is about to undergo major changes — and not all of them financial. Your daily rituals will be different and you may not be seeing a lot of the same people day to day. While sleeping in and hitting the links may be satisfying in the short term, for some it may gradually give way to boredom or depression. Consider joining some clubs or volunteering to keep yourself busy and meet new people. Couples who may have never spent all day long together may also need a little time to readjust to a new routine.
Retirement can be a rewarding and exciting time. Make the most of yours by preparing ahead so you can relax and focus on all the fun stuff ahead.
Source: https://www.cnbc.com/2018/11/02/if-youre-planning-to-retire-in-2019-heres-how-to-make-sure-youre-prepared.html