You are here

Medicare And Long-term Care
Medicare And Long-term Care
Submitted by The Participant Effect on August 4th, 2020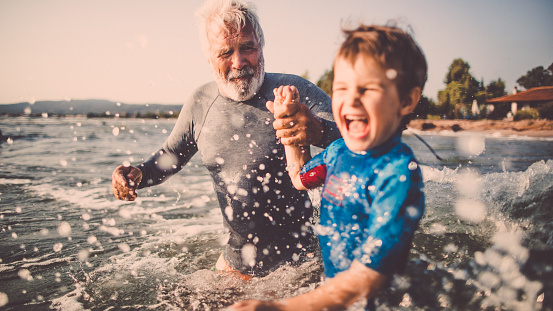 There may come a time when tasks like putting on your pants and brushing your teeth are difficult without assistance. The federal government projects that almost 70 percent of Americans turning 65 now will eventually need long-term care. How much care you think you'll need, and how you'll pay for it, is an essential part of prudent retirement planning.
Long-term vs. Custodial vs. Medical Care
While the distinction between nursing homes, skilled nursing facilities and home health care may seem a bit fuzzy, Medicare does treat each one differently.
Except in limited circumstances, Medicare does not cover long-term care. Nor does it cover custodial care, such as the retirement home where some elderly folks live full time. Most long-term care is not medical: It consists of help with "activities of daily living" like bathing, dressing and using the bathroom.
While many seniors need this kind of help, Medicare doesn't pay for it.
What Does Medicare Cover Then?
Medicare Part A (and Part C Medicare Advantage plans) focuses on hospitalization and post-hospital rehabilitation insurance. It can cover inpatient care in a hospital, in a skilled nursing facility, or in a nursing home (so long as the care received is skilled nursing, not custodial care), hospice care and some home health care services.
There are, of course, limits to that coverage. If a you're admitted to a hospital, and assuming that hospital accepts Medicare, you will pay a deductible of $1,408 in 2020. For the first 60 days, Medicare covers all costs. Starting on day 61 and for the next 29 days, you'll pay $352 per day coinsurance. It's possible to be hospitalized for up to 90 days multiple times and pay the fees indicated above. Once you pass 90 consecutive days for any one stay, you begin using your lifetime limit of 60 "reserve days." You pay $704 coinsurance for each reserve day. Once you've used your 60 reserve days, should you stay more than 90 consecutive days for any one event, you will pay 100 percent of the costs for each day thereafter.
Medicare Part A also covers skilled nursing care ordered by a doctor that you receive in a certified facility. The care must be for a condition treated during a qualified minimum three-day inpatient hospital stay or one that started while you were getting care in the nursing facility for a hospital-related condition. For the first 20 days, Medicare pays 100 percent of the costs; after that, you pay $176 per day coinsurance until day 100, after which you're responsible for all costs.
Home Health and Hospice
Medicare Part A and B can cover some home health services such as physical therapy, occupational therapy, speech pathology services, medical social services and a part-time home health aide. It doesn't cover 24-hour assistance or help with cleaning, laundry and personal care tasks. If you have a terminal illness, Medicare can cover hospice services and palliative care.
If Not Medicare, Then What?
As you can see, if you require a long hospital stay or custodial care, the costs can wipe out a big chunk of your life savings. Once you've lost most of your savings, you may qualify for long-term custodial care through Medicaid.
Many seniors find that they have to "spend down" their assets, depleting them to less than $2,000, to qualify for Medicaid to get the care they need covered. You can transfer assets to family members or others, but if you do it before what's referred to as the "look-back" period expires, you may be subject to a penalty. Medicaid is administered by individual states according to federal regulations, so you need to check the laws in your state regarding the lookback period where you live.
To avoid relying on the Medicaid system and spending down your assets, you can also buy long-term care insurance policies that cover some of the costs, although they can be prohibitively expensive.
Be Prepared
It's often said, "Getting old ain't for the faint of heart." But you can avoid some anxiety and financial pain by including long-term care in your retirement plan. Think about what you want your final years to look like, and talk to your financial advisor about how best to prepare.
Sources:
https://longtermcare.acl.gov/the-basics/how-much-care-will-you-need.html
https://www.medicare.gov/coverage/long-term-care
https://www.medicare.gov/what-medicare-covers/what-part-a-covers
https://www.medicare.gov/coverage/inpatient-hospital-care
https://www.medicare.gov/coverage/skilled-nursing-facility-snf-care
https://www.medicare.gov/coverage/long-term-care-hospital-services
https://www.medicare.gov/coverage/home-health-services
https://longtermcare.acl.gov/medicare-medicaid-more/medicaid/medicaid-eligibility/financial-requirements-assets.html