You are here

Managing Risk During Retirement
Managing Risk During Retirement
Submitted by The Participant Effect on April 30th, 2020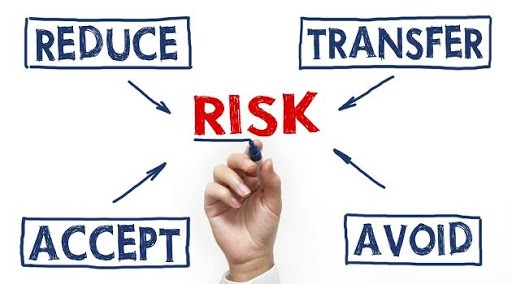 One of the prime risk protections for your nest egg is time: Time to recover from market downturns. But what about once the sun sets on your working years and rises on your golden years? The first thing you have to remember is that there are different kinds of risks — aside from those posed by financial markets.
Risky Business
Many financial advisors recommend reducing the inherent risk in your portfolio as you approach and enter retirement. That often means moving investments from typically riskier stocks into cash equivalents, government or tax-free municipal bonds, solid dividend stocks or even annuities. During retirement, it's important to reassess your allocation among asset classes, keeping in mind that you may have a longer time horizon than you think. What kind of lifespan genes are you working with? And, if you took an early retirement, you could be looking at two decades of investing — which is a lot of time to add to your nest egg and recover from market reversals.
Rising Prices
Inflation has been relatively modest for the past two decades, but that doesn't mean it always will be. For example, the average rate of inflation in the 1960s was 2.45%, but jumped to 7.25% in the 1970s[1]. In addition to eroding the buying power of cash assets, inflation can damage fixed-rate investments, such as long-term bonds, which can particularly impact retiree nest eggs.
Ways to hedge against inflation include owning assets that can increase cash flow if inflation spikes. The rent on homes, apartments and commercial spaces — owned through a real estate investment trust (REIT) — tends to increase. Another possibility is commodities. When inflation occurs, the price of materials like oil, iron ore and wheat also tend to rise. Precious metals, like gold, platinum and silver, along with industrial metals like copper, also generally appreciate in value during periods of higher inflation.
Live Long and (Still) Prosper
Increasing numbers of Americans are living into their 80s and 90s. One way to defend against running out of money is to purchase lifetime annuities. You pay the issuer a lump sum or sometimes a series of monthly payments in return for a guaranteed fixed amount of income for the rest of your life. If you have a fixed-benefit pension, you're in luck. Assuming the business or union that manages the pension remains solvent, you should maintain a fixed income stream to tap during retirement.
Adjust Social Security Income Projections
Social Security can help too, but there are circumstances that you may have to adapt to. Currently, the government has the funding to pay existing benefits until about 2035, just 15 years from now. While this program is expected to survive in some form past this deadline, you should prepare for scenarios such as an increase in retirement age or reductions in benefits.
Many Healthy Returns
Prepare for the possibility that you'll have medical expenses that exceed your Medicare coverage. One forecast says that a 65-year-old couple retiring in 2019 would need $285,000 for medical expenses — over and above what's covered by Medicare — in retirement.[2] If you open a Health Savings Account while you're still working, you can sock away pre-tax money in that account and enjoy tax-free growth. And, unlike withdrawals from a 401(k), money you take out to pay for qualified medical expenses is also tax-free.[3]
In addition, consider long-term care insurance. These policies pay for some of the costs of a nursing home or home care workers if you're aging in place. Ideally, you want to have a policy in place before you develop any chronic health conditions that will increase premiums.
Work with your financial advisor to come up with a plan that accounts for how long you think you'll live, the possibilities of market losses and inflation and the cost of healthcare as you get older. With a solid plan in place, your golden years can truly shine.