You are here

Managing Risk (and Your Nerves) in a Volatile Market
Managing Risk (and Your Nerves) in a Volatile Market
Submitted by The Participant Effect on October 31st, 2019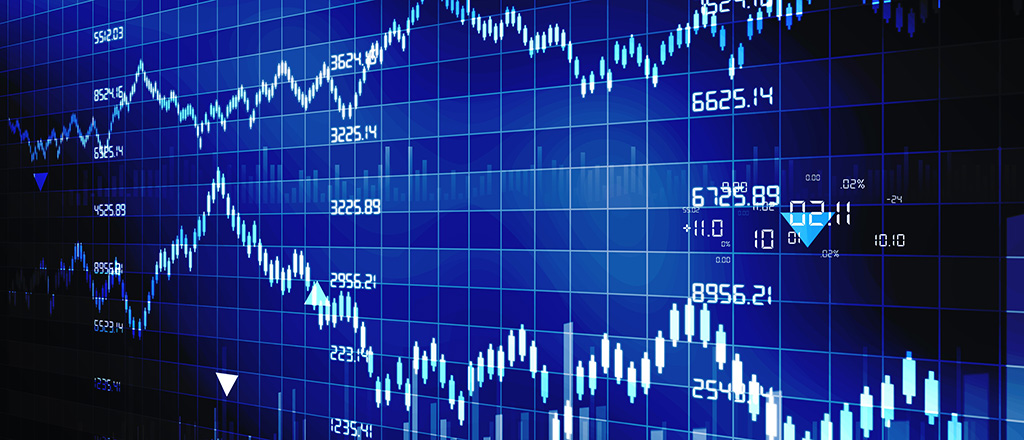 In the modern world, it's probably fair to say that most of us like to get what we want quickly. We like fast food, same-day delivery, on-demand entertainment and fast passes at the theme park. And sure, it would be great to "get rich quick" in the stock market too. But unless you're one of the lucky few to have a startup with a successful IPO, for most of us, investing is an endurance race, not a sprint. But the good news is that, if you can manage your anxiety through the occasional volatile market, history says you're likely to be rewarded for your patience. Because if you get in early and stay in, all those highs and lows tend to average out to a nice return over the long term (although past performance is not a guarantee of future results). Here's how to manage your anxiety in the meantime. The Truth About Volatility There's no more panic-inducing way to start the day than hearing "Dow futures are down sharply in overnight trading." If a significant part of your future quality of life is riding on things going up in the short term, hearing that they're going down can create a severe case of wealth whiplash; one day you're killing it, but the next you're dramatically downsizing your retirement dreams. But, really, should you? Markets move up, and markets move down. It's a fact of life that can be scary if you're focused on day-to-day retirement account balances. So, what are the keys to market spin zen? Time horizon and historical perspective. Time horizon is how long you can leave your money invested before you need it. If you're worried about what happens in a single session, week, or year because you think you're going to need that money, then you're going to spend a lot of time worrying. For example, in 2018, the Dow Jones Industrial Average (DJIA), often used as a yardstick to measure the health of the stock market, had a bad year — down 5.6% from its 2017 close. At that point in time, the DJIA has swung more than 1,000 points in a single session only eight times in its history, and five of those were in 2018. But have some perspective: The market's high close in October 2007 was 14,164.53. Then the plunge: In 2009, the DJIA low close was 6,547.05, a decline of over 50%. Fast forward to 2019, and the DJIA high close was more than 27,000, almost double from October 2007 — a gain that those who stayed fully invested during that time were able to realize. If you invested $1 just before the Great Recession, and then just left it there without withdrawing any profits realized for 10 years, you wound up with over $1.90, adjusted for inflation. So if you put that dollar (and say, a few thousand more of its friends) into the market in October 2007, you'd have felt pretty lousy by the following spring … but if you were able to leave them all there, by the end of 2017, you'd have almost doubled your original investment. The longer you can leave your money invested, the less you tend to need to worry about the ups and downs along the way. Play the Averages Despite the Great Recession — the Stagflation era, the Great Depression and the Panic of 1907 before it — the DJIA's average return over the past 60 years or so has been roughly 8% per year. You may get really excited when you have a year like 2017, when the market was up more than 25%, and anxious the next year, when the market fell more than 5%, but think about the averages. Investing is an endurance race — not a sprint. Stay in it as long as you can — history has shown that the highs and lows have tended to average out to a nice return over time for investors who have been able to do just that. Volatility Rules It's important to realize that the ups and downs of market volatility can actually help you. These periods move money from less-productive areas where products and services are becoming less desirable to ones with increasing demand. And that's where the most impressive growth often occurs. Keep in mind that it's the fundamentals of an individual stock or an overall market that matter most over the long term. And the fundamentals of the economy — employment, growth, inflation — can remain strong even as the market average is break dancing across the charts. A Calm Voice Speaking to an experienced advisor about your specific situation — how long your investment time horizon is, how much you'd like to build up, what you intend to use your gains for — can be tremendously calming. When the market gets the jitters, it's scary for those of us who don't spend every waking hour staring at stock charts. Having a professional who's well versed in investment strategies and keeps a finger on the pulse of the market is one of the best cures for the volatility blues. Sources:
https://www.cnn.com/2018/12/31/investing/dow-stock-market-today/index.html
https://www.macrotrends.net/1319/dow-jones-100-year-historical-chart
http://www.moneychimp.com/features/market_cagr.htm
https://www.wealthsimple.com/en-us/learn/average-stock-market-return#wha...