You are here

In the Long Term, Medicare Falls Short
In the Long Term, Medicare Falls Short
Submitted by The Participant Effect on April 30th, 2020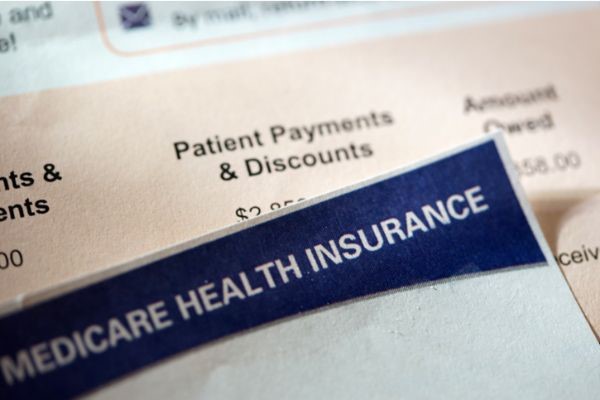 Americans turning 65 now have about a 70% chance of needing long-term care in the future. You might assume that Medicare will pay for all your long-term care needs, but you'd be wrong. Medicare does provide some benefits, but only under very specific conditions.
So What Does Medicare Cover?
Medicare does cover some long-term care if you meet the following criteria:
You have had a hospital admission with an inpatient stay of at least three days
You are admitted to a Medicare-certified nursing facility within 30 days of that inpatient hospital stay
You need skilled care, such as skilled nursing services, physical therapy, or other types of therapy
If you meet all their conditions, Medicare pays a portion of the costs for up to 100 days for each benefit period. After day 100, Medicare typically does not pay anything.
If your doctor prescribes it to help treat an illness or injury, Medicare can also cover physical, occupational or speech therapy as well as durable medical supplies such as walkers, wheelchairs and oxygen — typically, Medicare pays 80% with you responsible for 20%.However, a Medicare supplement plan could pay some or all of that difference.
The assistance is good for 60 days, but your doctor may reauthorize it. If you're otherwise pretty healthy but need a home care aide to help with meals and take you for a walk, that form of support is typically not covered even though it's the type of help that seniors commonly benefit from.
The Alternatives
Family Assistance. Many older Americans get through this period with help from friends and family. Unfortunately, this trend creates a period of "sandwich" years for middle-aged people as they juggle helping parents while raising their own children and managing a career. And sadly, some seniors have no family willing or able to help out.
Private Insurance. Others may have invested in long-term care insurance, paying premiums over a number of years in order to receive payments to help with their long-term care. However, the high price tag associated with such policies can make them cost prohibitive for many.
Medicaid. For some, their only resort is Medicaid, the medical assistance program run jointly by the federal government and the states. Rules vary by state, and some states are more generous in who they cover and how much they pay. Check your state's Medicaid website to find out what the rules are where you live or where you'll be when you retire.
In many cases, single applicants can have no more than $2,000 in assets to qualify for Medicaid. These typically don't include your primary residence or one car, but they generally include bank accounts, large insurance policies and the like. There are also certain kinds of trusts that can protect assets that would otherwise disqualify you, but the rules are very specific, and it's advisable to seek out counsel from an elder law attorney before going down that route.
Be aware that Medicaid also has what's known as a "look back" period: Any assets you transfer to someone else within a certain number of years (depending on the state) prior to your Medicaid application will create a "penalty period," a number of months in which you cannot receive Medicaid even if you would otherwise qualify.
The Importance of Planning Ahead
The cost of long-term care can be considerable; it can deplete your hard-earned nest egg and wipe out assets you may have hoped to give to your children. Take the time to have an in-depth discussion with your financial advisor, as early as possible, to sort out what kinds of care you may require, how much it could cost and how you could afford it. Your options will become decidedly more limited once you actually have a medical need. As Ben Franklin reminded us, an ounce of prevention is worth a pound of cure. This is the time to expend the effort to prevent an old-age calamity.
Source:
https://longtermcare.acl.gov/medicare-medicaid-more/medicare.html