You are here

Life Insurance 101
Life Insurance 101
Submitted by The Participant Effect on October 18th, 2018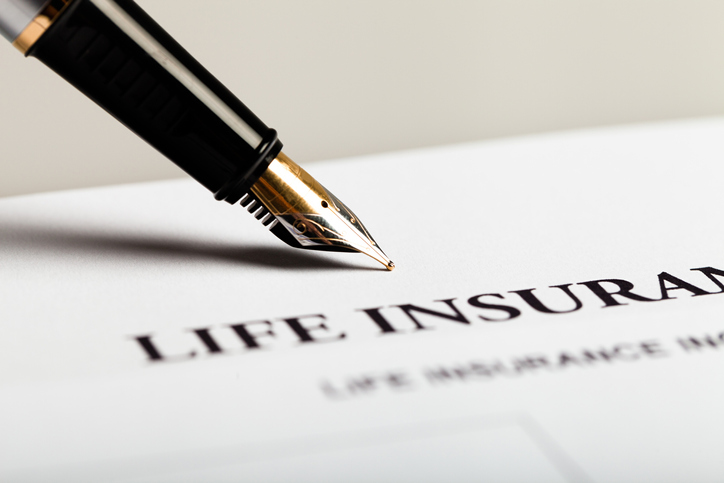 No one likes to think about life insurance, or the conditions that could cause its need to arise. But it's an important foundation for a family's financial plan — ensuring that critical needs are met in the worst of circumstances. Life insurance can ensure that expenses like the mortgage, tuition, and basic necessities continue to get paid following the death of a breadwinner.

Here are the basic types of life insurance policies available.
Whole life insurance. Whole life insurance, sometimes called ordinary life insurance, remains in force for the insured's entire (whole) lifetime. Premiums are higher than for comparable term policies. Whole life insurance policies accrue what is called "cash value," which is the amount of money offered to the policyholder upon cancellation of the contract. This accounts for relatively higher premiums.

Universal life insurance. Universal life insurance policies offer flexible premiums by enabling access to some of their cash value. The cash value may, in some cases, be used to skip payments, affording greater flexibility when it comes to budgeting. Like whole life policies, they provide lifetime insurance protection. You might also be able to borrow against the current cash value of your policy.

Term life insurance. Term policies provide coverage for a specific term or period of time. They do not accumulate any cash value. Prices for term policies will rise with the age of the applicant. They cost significantly less than whole life policies and are widely considered the most cost-effective choice for the greatest amount of protection.

How much insurance should I buy?
This is a very individual decision — one that should be made in the context of your specific needs. Be sure to inquire about what, if any, life insurance is provided as a benefit through your employer. Then a discussion with an advisor can help determine how much insurance you might need to purchase to fill any gap. Insurance needs often change over the course of one's life as funds required to provide for children and other family members evolve.
Some expenses you may want to consider as you calculate how much life insurance coverage to purchase:

• Paying off a mortgage and/or HELOC.
• Sending children to college.
• Future care for the surviving spouse and other dependents.
• Leaving an inheritance to children and grandchildren.
• Paying off credit cards, car loans and other debt.
Although life insurance is not a topic people are often eager to address, it's an important component of responsible financial planning for you and your family. It doesn't need to take a lot of time to put protection in place that will help provide peace of mind for whatever the future may hold.