You are here

Insurance Basics
Insurance Basics
Submitted by The Participant Effect on January 8th, 2019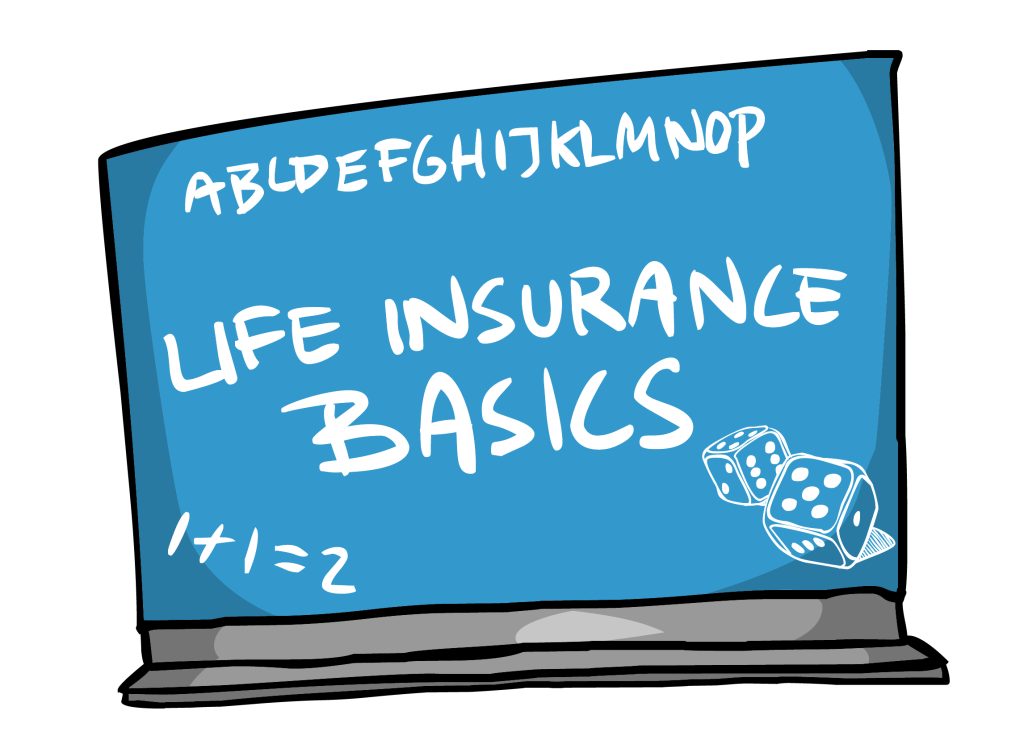 Insurance may be less about if you'll need it than when you'll need it. Anyone who started driving at 16 is likely to have had a claim by the time they're 34. More than 1 in 20 insured properties reported a claim in 2016, according to Insurance Services Office (ISO). And according to the U.S. government, someone who turns 65 this year has an almost 70% chance of needing long-term care services, which are generally not covered by Medicare.
A network of prudent insurance coverage is the foundation of any solid financial plan. A single healthcare crisis, incident of property loss, or other liability can quickly wipe out a lifetime of savings. The types of circumstances that may require the use of insurance may not be a subject we like to think about, but it's one of the most important issues to address when planning for the financial security of you and your family.
Here are some common types of insurance available and the associated risks they can help address.
Health Insurance: Many people receive health insurance through their employer, while others purchase it independently. Health insurance can cover everything from preventive care, treatment for injuries and disease and mental health treatment, as well as products and equipment necessary to address various medical needs. Your insurance may dictate from whom and in what types of facilities you are eligible to receive treatment. It will also indicate what your responsibilities are for payment in terms of deductibles and any limits to your coverage. It is critically important that you review your health insurance on an annual basis and fully understand your policy.
Auto Insurance: Your automobile insurance is designed to cover property damage and personal injury in the event of an accident. The amount of coverage for these occurrences can range dramatically from policy to policy. With car insurance, you not only have to be concerned about covering your own liability if you're at fault — but damage that may be caused by uninsured drivers as well. One in eight drivers are uninsured according to The Insurance Information Institute. Luckily uninsured motorists coverage for both property damage and bodily injury is available, although not all states require it.
Disability Insurance: This covers loss of income resulting from injury or illness. Many people receive disability insurance from their employer, but not everyone does — so it's important to understand whether or not you have this benefit. If you do not have disability insurance through your employer, you may wish to buy a private policy. You may elect to purchase short-term disability insurance, long-term disability insurance or both. Many people think they're automatically covered for disability losses through Social Security disability, otherwise known as SSD. However, SSD which is administered through the Social Security Administration, has stringent requirements:
You are unable to perform the work you did before.
The SSA determines you are unable to do other work due to your condition(s).
The disability is expected to last at least a year or lead to death.
Private disability insurance eligibility requirements are often less strict and no not require a complete inability to work in order to receive benefits. And it is possible to receive SSD and benefits from private disability insurance simultaneously.
Long-term Care Insurance: This can cover medically necessary assisted living or nursing home care —or if you require help at home to carry out daily activities. Many people mistakenly assume that Medicare pays for such services, but this would be a faulty assumption. With Medicare, coverage is generally limited to rehabilitation from an acute injury or illness where a full recovery is anticipated as opposed to long-term care needed in old age as a result of gradually declining function. This type of care is extremely costly. Here are some averages according to government statistics:
$6,844/month for a semi-private room in a nursing home
$7,698/month for a private room in a nursing home
$3,628/month for care provided in an assisted living facility
Life Insurance: This coverage pays a death benefit when the insured passes away. It's particularly important for breadwinners with family members who depend on their income. Life insurance needs often change over time as children grow up and move out of the house. Here's an article that explains some common types of life insurance (link to previous life insurance blog here). This may be the type of insurance people don't like to think about the most — but in the event of the unthinkable, it may matter the most.
Property and Casualty Insurance: P&C can cover your home and possessions as well as provide personal liability protection should you injure someone or damage their property. It's a broad category of insurance. Here are some common types:
Homeowners Insurance: insures your home and possessions in the event of theft or damage. It's important to know your deductible for different types of losses, and any limitation for certain types of events, such as floods and hurricanes.
Renters Insurance: this insurance is specifically designed for renters, who do not own their dwelling. It is substantially less expensive than homeowners insurance, and can cover property and liability as a renter.
Condo Insurance: These policies can mitigate risks specific to condominium owners, including portions of the structure they're responsible for, as well as assessments levied against owners to pay for repairs or improvements to commonly owned elements.
Umbrella Policy: An umbrella can extend the coverage of your auto and homeowners insurance policies. Carriers will generally require insured individuals to have a minimum amount of coverage already in place before they will write an umbrella policy.
Risk is a part of life — there's no getting around that. But with solid insurance coverage, you just might be able to sleep a little better at night no matter what the future may hold.
Reference:
https://www.iii.org/fact-statistic/facts-statistics-homeowners-and-rente...
https://coverhound.com/insurance-learning-center/how-often-are-people-fi...
https://longtermcare.acl.gov/the-basics/how-much-care-will-you-need.html
https://longtermcare.acl.gov/costs-how-to-pay/costs-of-care.html
https://www.ssa.gov/planners/disability/qualify.html#anchor2