You are here

Charitable Giving During Retirement and Beyond
Charitable Giving During Retirement and Beyond
Submitted by The Participant Effect on June 17th, 2019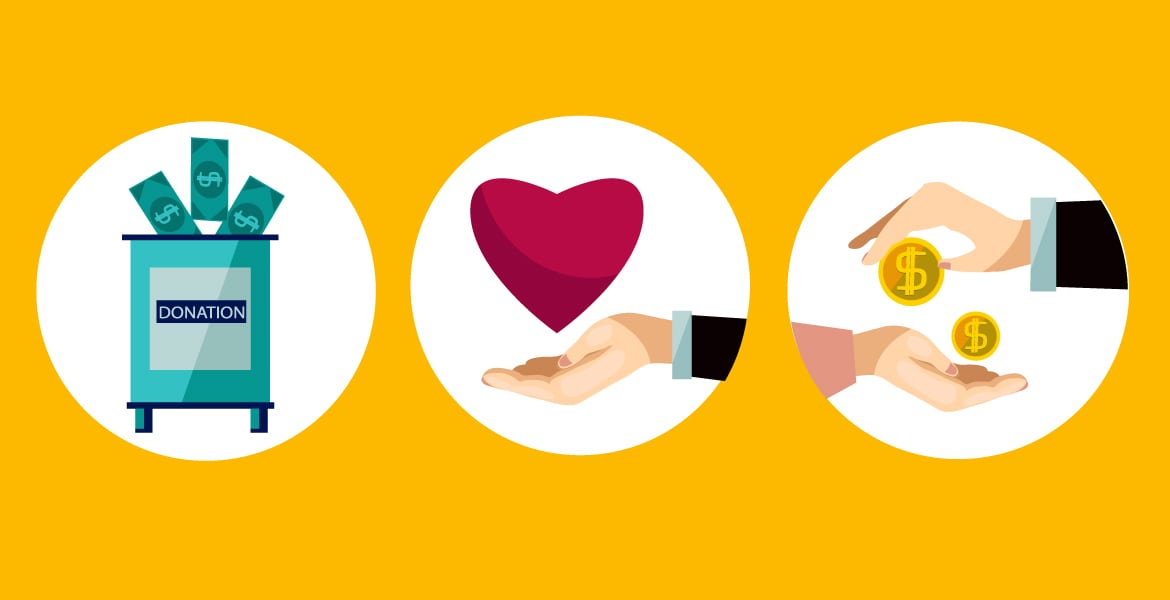 While hitting the links or traveling the world are common retirement goals, so is a greater focus on charitable giving. And retirement can open up a world of possibilities to that end.
Once you've left behind the work-a-day world, time is one resource you're likely to have in greater abundance. And that time can be used to get more involved on a regular basis with the charities you support. By working hands-on with your favorite non-profit organization, you'll be able to see how your donations over the years have been put to work for the benefit of others. And especially if your budget is a little slimmed down during retirement, giving time instead of writing a check is a great way to make a difference.
If you've recently downsized as many retirees often do, you may be able to donate furnishings, personal belongings or other property — such as a second vehicle — that you no longer need. The extent to which such donations can be written off as a tax deduction can depend on the items and documentation you provide, so be sure to check with an accountant or other tax professional ahead of time.
On the other hand, if do you have some money to spare and you're at least 70½ years old, you're permitted to make a qualified charitable distribution from your traditional (not Roth) IRA and it won't be considered taxable income. And it also counts toward your required minimum distribution. Note that you cannot make a qualified charitable distribution from 401(k) accounts and the amount is limited to $100,000 per year.
Although you can still deduct charitable contributions under the new tax laws, you can only claim the deduction if you are able to itemize enough to exceed the recently revised standard deduction. You'll need to consult a qualified financial or tax advisor to know if that's the case in your particular situation.
There are other limitations, including the allowable size of your charitable gift in relation to your adjusted gross income that an advisor can help you ascertain. You'll also need to make certain that the organization you're interested in donating to is qualified according to IRS guidelines — some political organizations, for example, might not be.
And just as your IRA offered tax benefits to you during your lifetime, a bequest to a charity from your IRA stipulated in your will has significant tax advantages as well since the qualified organization may owe no income taxes on such donations.
It's advisable to consult an estate attorney for such arrangements even though it can sometimes be as simple as making the charity a secondary beneficiary on the IRA. He or she can also help you determine the most tax-favorable distribution of your assets and allow the greatest percentage of your estate to benefit the charity of your choice.
While there are clearly some rules of the road that need to be followed, retirement opens up unique opportunities for charitable giving. Whether your gift is that of time, money, or property during your lifetime or represents a more lasting legacy — this is when you may make the greatest contributions to the causes that matter most to you.
Sources:
https://www.kiplinger.com/article/retirement/T021-C032-S014-your-401-k-can-help-those-in-need-after-you-retire.html
https://www.cbsnews.com/news/how-to-fund-your-charitable-giving-in-retirement/
https://www.morningstar.com/articles/374750/10-tips-for-charitable-giving-during-retirement.html