You are here

Average Credit Card Debt by Age
Average Credit Card Debt by Age
Submitted by The Participant Effect on February 13th, 2019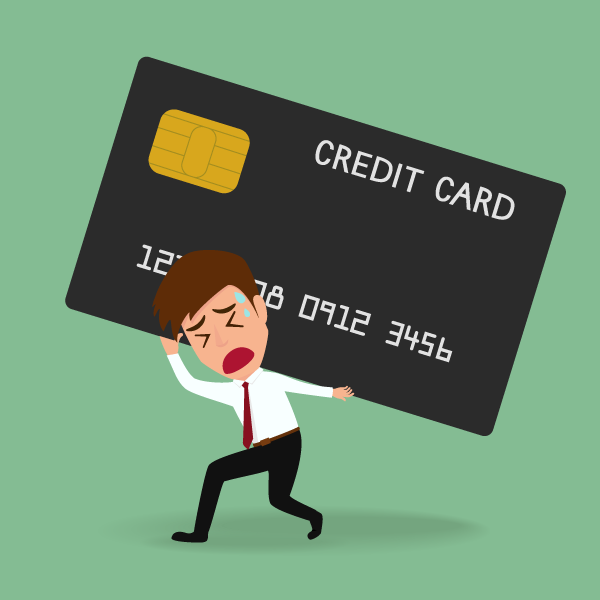 A report by Federal Reserve economist Joanna Stavins combined Equifax data with the 2015-2016 Federal Reserve Bank of Boston's Survey of Consumer Payment Choice (SCPC) on how consumers pay for purchases. Comparing self-reported measures with objective data, she found that people tend to have fewer credit cards with higher limits than they report. According to her research, it's estimated that 44% of adults have revolving credit that they don't pay off in full each month with an average balance of $6600.
The study also included average credit card balances for various age brackets. Debt is becoming an increasingly larger part of the financial planning landscape. And it has different implications at different ages. Here are the average balances for each age group in the study and how carrying debt can impact them at each phase of life.
Age <25: The average credit card debt for this age group is $2340*. You may be a recent graduate with your first real job, earning your own money for the first time in you life — finally paying your own way. But you're also likely having your first experience trying to balance saving and paying off debt if you graduated with student loans. Having an extra credit card payment can make that juggling act even harder. Or it can delay independent living altogether. Adopting a "cash only" policy for things you want early in life can help stave off larger problems later.
Age 25-34: With an average balance of $3240 on your credit cards, you might be buying your first home and starting a family. With growing credit card debt, it could push that first home purchase a few years down the road or out of site altogether. When planning to buy a home or start a family, it's important to look at your overall budget ahead of time. This is a terrific opportunity to sit down with your financial advisor to help set you up for success and make this exciting time in your life as stress free as possible.
Age 35-44: Carrying an average credit card balance of $5480, you're in your prime earning years and you may be on your second or even third home. There could be an even larger family at this point and temptation to start cashing in on your years of hard work and higher salary. While you certainly deserve to enjoy the fruits of your labor, it's important not to sacrifice future happiness for today's pleasures. Maintain and increase your contributions to your 401(k) and other retirement accounts. It's often easier to bump up contributions after a raise or bonus. It will become increasingly harder to make up for lost time later.
Age 45-54: With life in full swing and an average credit card debt of $6250, you may be facing some additional financial challenges during this phase of life. You might need to fund an expensive college education for one or more kids, pay for a wedding or two — and you might even have to start pitching in to help your parents. It can be easy to lose track of your own financial goals with so much going on. Stay in regular contact with your financial advisor and start making catch-up contributions to your retirement accounts if you need to once you qualify.
Age 55-64: Retirement is starting to loom large in the window and you need to start getting your ducks in a row. Hopefully, you're carrying a little less debt now, on average $5360 on your credit cards — but it's no time to become complacent. Have a plan to reduce debt as much as possible before your income stream dries up. Make sure you're addressing healthcare financial risks by taking care of yourself and consider long-term care insurance if you don't already have it.
Age >65: Congratulations on your retirement! Or maybe not so fast.. Excessive debt can delay or even prevent retirement altogether. The average credit card debt for this age bracket is $3630. If you're still carrying a balance, try to pay it down as fast as you can. If you're not employed full-time any longer, consider a little part-time work or some temporary lifestyle adjustments to get the job done faster and enjoy your golden years debt-free.
Whatever your age, you can take steps to start getting ahead of your debt. Scheduling a conversation with your TPE financial advisor is a great place to start.
*To account for people who declined to participate, the researcher made some statistical adjustments to keep study results nationally representative.
Source:
https://www.bostonfed.org/publications/research-department-working-paper...