You are here

12 Strategies You Should Know to Build an Emergency Fund
12 Strategies You Should Know to Build an Emergency Fund
Submitted by The Participant Effect on July 27th, 2018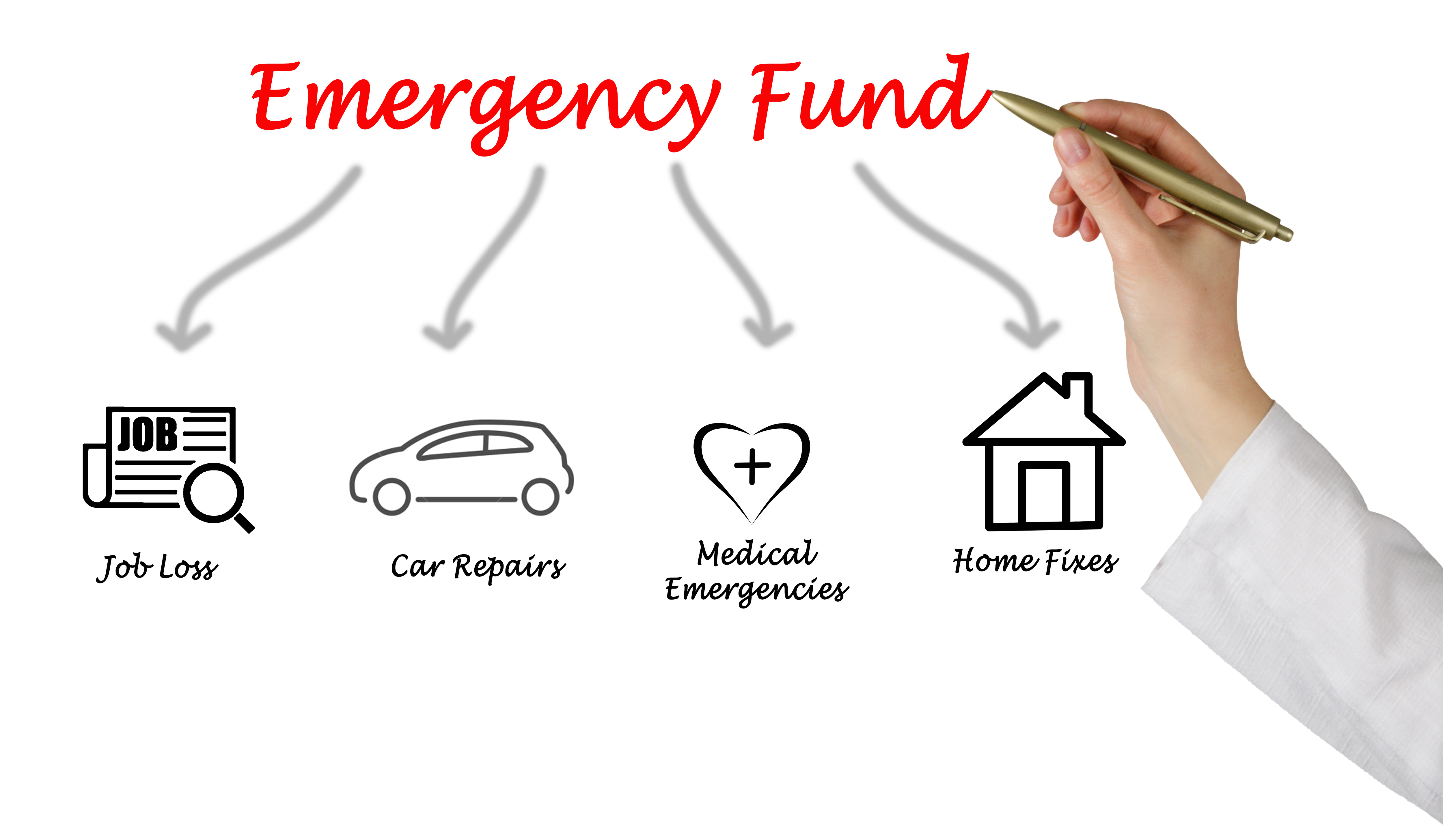 When it comes to preparing for a rainy day, the best time to act is now. Establishing a 3-month or $10,000 emergency fund is a critical pillar to your financial wellness — and it will help you sleep a whole lot better at night.
But how can you find room for this essential line item in an already tight budget? Here are 12 tips to help get you there.
1. Set a target date to reach your goal. This can help bolster your motivation, especially if you need to cut back a little on your expenses (see #3). Remember it's only temporary!
2. Decide where your fund will reside. Consider a conservative option such as an FDIC insured savings account. This is not the place where you want to take on any significant risk — liquidity is the primary goal.
3. Put your monthly budget on a diet. Trim the fat wherever you can. Cut down (or out) your latte habit until you've reached your goal. Dine out less, carpool to work, suspend some streaming services and do whatever else it takes to free up necessary cash.
4. Eliminate a couple of big expenses. If you don't want to feel the pinch on a daily basis, plan a staycation instead of pricey travel and bank the difference. Or, hold off on home improvement projects to make sure you can actually keep making the mortgage payments should disaster strike.
5. Sell some stuff. If you've been looking to do a little decluttering anyway, now would be a great time to do some online selling or have a huge garage sale. You might be able to make a sizeable dent in funding your reserve and liberate some extra space in your attic and closets along the way.
6. Leverage found money. Use an annual bonus, gifts or a tax refund to prepare for disaster. It may be easier and faster than trying to reign in your budget from every direction.
7. Generate some extra income. If you have more room in your schedule than in your budget, take on a side hustle by doing some freelance work on Fiverr, or try Ubering your way to disaster preparedness.
8. Renegotiate your debt. If you're carrying a lot of revolving debt at a higher rate, ask your creditors if they would be willing to lower the interest rate. Or consider using a zero-interest credit card balance transfer promotion and sock away what you used to pay in interest charges.
9. Pay yourself first. Until the emergency fund is in place, make setting aside whatever you can toward this goal a top priority, along with necessary expenses and timely debt payments. Making the payment an automatic transfer from your paycheck into a savings account is a great way to keep yourself honest.
10. Confirm insurance coverage. If there's an emergency, your emergency fund is only one potential resource at your disposal. Review your disability and homeowners coverage, medical plans, car insurance, and long-term care plan, and consider obtaining an umbrella policy for an extra layer of protection.
11. Don't stop once you're done. After you've reached your emergency funding goal, contribute as much as you can on a regular basis to a well-diversified retirement plan. The government has increased the contribution rate for 401(k) plans to $18,500/year starting in 2018. Workers over 50 can make an additional "catch up" contribution up to $6000 for a total of $24,500 annually. And this does not include funds received as a company match. If you've already adjusted to a leaner budget, this may be the easiest time to supercharge your retirement savings so you can pursue your goal of enjoying your golden years in style.
12. Reevaluate your emergency needs annually. Remember, as your expenses increase over time, your emergency fund will need to adjust accordingly. So each year, take a fresh look at what it will take to weather the storm and add to your fund as necessary. And most importantly, resist any temptation to tap your emergency fund in any situation other than a crisis. After all, you can't put a price tag on peace of mind.
We encourage you to set up an appointment to discuss your emergency fund and all your retirement needs with your 401k advisor today — your financial future just may depend on it.
The opinions voiced in this material are for general information only and are not intended to provide specific advice or recommendations for any individual.
1-746563