You are here

TPE Kids: What Should I Do With My Allowance?
TPE Kids: What Should I Do With My Allowance?
Submitted by The Participant Effect on September 10th, 2020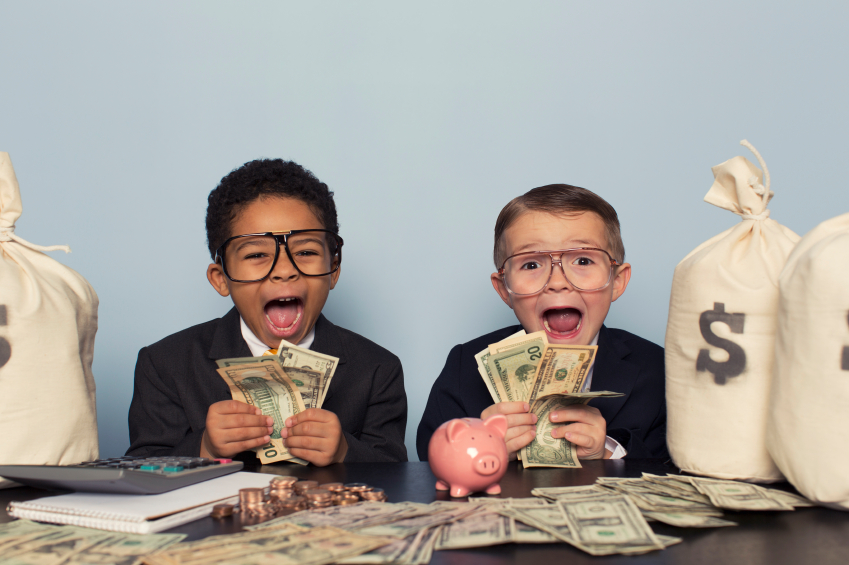 If you get an allowance, you might be wondering what to do with it. To answer that question, let's see what we can learn from Penny and Spencer, a dog and a cat who are friends — but very, very different.
Penny the puppy loves bones. She likes carrying them in her mouth and chewing on them. And while she likes chasing balls, bones are her favorite special treat.
Penny is friends with a tabby cat named Spencer. Spencer has fun running and climbing trees and causing trouble wherever he goes. He sometimes wanders down to the pond to catch fish. Fish are Spencer's favorite treat.
Any time Spencer gets fish he eats them up right away. Yum, yum, yum! But when Penny gets a bone, she takes it to a secret hiding place and buries it. She'll dig, dig, dig until she makes a deep hole. Then she puts her bone in the hole and covers it up for safe keeping.
Penny is a saver. She saves her yummy bones instead of chewing them up right away. And because she's saved up her bones, she has a whole bunch of them, so she can have a bone whenever she wants one.
Spencer is a spender. He eats up his fish as soon as he gets them because he thinks they're delicious. Spencer doesn't save his fish, so he can't always have one when he wants one. Sometimes he really, really wants a fish but he can't have any.
One time, Penny saw that Spencer was sad because he had no fish, So Penny dug up one of her bones to give him. But cats don't like bones the way dogs do. Even so, Spencer thanked Penny for trying to cheer him up.
Penny's bones and Spencer's fish are like your allowance. You get your allowance every week and you have to decide what to do with it.
You could be like Spencer and use it all up right away by spending it.
Or … you could be like Penny and save it. You could put it in a piggy bank or have your parents put it in the bank for you. If you save your allowance, soon you'll have a lot more money. You could spend your money on something smaller now — or save it and buy something even better.
You can also be a little bit like Penny and a little bit like Spencer. You can spend some of your money now, and save some for later. That way, you can get something right away, and save up for something bigger you really want.
So, the first thing you have to decide about your allowance is: Will you be like Spencer and spend it right away — or will you be like Penny and save?